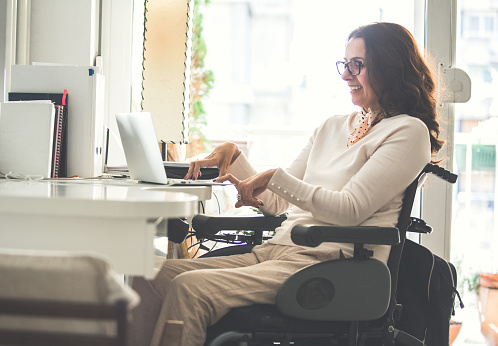 The Home by Choice Relocation Program serves persons on Medicaid who have disabilities by providing transition assistance from institutionalized settings to less restrictive environments in the community. This includes, but is not limited to, identifying accessible housing options, coordinating available funds for which a person may be eligible, and providing information on additional resources.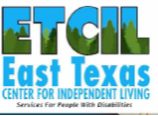 Do you want to live at home? 
Do you live in a nursing home and want to move back home? Do you want to live in your own apartment, with a roommate, or with your family? People living in nursing homes have the right to choose where they live. 
What is Home By Choice? 
Home By Choice is a program that is funded by the Texas Department of Aging and Disability Services (DADS). It helps people in nursing homes move back to the community and set up the services they want to support them. 
How do I qualify for Home By Choice? 
In order to qualify for the Home By Choice program, you must live in a nursing home and be eligible for Medicaid. 
What services are available through Home By Choice?
Home By Choice can help set up the following list of services.
Housing
Nursing services
Personal attendants
Therapies
Medical equipment and supplies
Minor home modifications
Prescriptions
Case Management
It can also help you apply for special grants to help with expenses such as rent and utility deposits and household furnishings. 
How much do Home by Choice services cost?
Home By Choice services are provided at no cost to ensure that individuals receive appropriate services during their transition and have a successful relocation back to a community setting.
Relocation assistance may include but is not limited to: • Providing information about Medicaid waiver and nonwaiver services and supports • Developing person/family directed relocation plans and arrangements • Advocating for individuals relocating • Providing intensive service coordination • Transition to Life in the Community (TLC) benefits
Home By Choice (HBC) is a program through the Texas Department of Aging and Disability Services (DADS) that helps people living in nursing facilities return to the community to live independently in their own home, apartment, or with family.  DADS contracts with several local organizations that provide assistance in making the transition with appropriate support back to the community of choice.
The HBC program assists with:
DADS Community Care Services
Nursing Services
Attendant Services
Case Management
Prescriptions
Therapies and Habilitation
Medical Equipment and Supplies
Minor Home Modifications
Housing or moving back home
Grants for paying moving expenses, deposits, household items, and other related expenses
Information on living in the community with suitable support
HBC services are available to people of all ages with all types of disabilities; however, applicants must meet service eligibility criteria.
Non-Medicaid residents now have MORE options.
Some non-Medicaid residents would like to return to the community, and now there is a new program to help your Non-Medicaid residents or loved ones return to living at home with the same care they receive now.

East Texas ADRC is ready to assist non-Medicaid residents when they request the option to return to the community but are not eligible for Medicaid or they are in a spend-down mode.
We have a referral process which approaches the nursing facility resident from a more person-centered planning perspective and actively engages residents to determine their goals in pursuing going back to a community residence or remaining in a nursing facility setting. This allows residents to take a more active role in determining their individual service plan.
Ask your residents, "Do you want to talk to someone about the possibility of leaving this facility and returning to live and receive services in the community?" 
If the resident answers "yes", our Options Counselors are ready to assist when you refer the patient to us to provide them information and potential assistance in relocating.
Nursing facilities are required to make the referral to the local contact agency and to ensure that there was a follow-up response. All people in Medicaid-certified nursing facilities, regardless of their payment source, must respond to Section Q and have a referral made on their behalf if they respond affirmatively to Section Q.
For those who want to relocate, the state, the nursing facility, the local contact agency, the managed care organization (if appropriate), and the home health agency are working together to make the choice viable.
Independent Living Services
Independent living (IL) services help people with disabilities achieve greater independence in the home and community.
As of Aug. 31, 2016, all IL services have been outsourced to and are provided by centers for independent living (CILs), which are located across the state. CILs are nonresidential, private, nonprofit organizations that help people with disabilities achieve their independent living goals.
What Type of Services can I Receive?
Independent living services help you:
Live and accomplish daily tasks more independently
Participate in your favorite activities
Improve communication access and ability
Improve transportation access and mobility
Gain a better understanding of your disability
Increase confidence in your abilities
Increase access to the community and participation in society
Who Can Get Help?
You may be eligible for independent living services if you:
Have a disability that results in substantial barriers to your ability to live independently.
Are determined able to benefit from services.
Where Do I Call to Get These Services?
If you are a person with a disability or a family member, contact your local center for independent living to learn more about services and determine if you are eligible.
Use the directories below to find location and contact information for centers for independent living that provide independent living services to eligible Texans with disabilities.
We understand that finding help for older adults and people with disabilities can be overwhelming. That's why we have Trained Specialists who will guide you to the right service options to help meet your needs. They are available to assist you Monday – Friday, 8 a.m. – 5 p.m. If you live within the 23 counties we serve, call the number below and follow the instructions.
then

Press 1

Press 1 again
Enter the ZIP Code of the person receiving care or assistance
After following these easy steps, your call will be transferred to our Trained Information and Referral Specialists who are ready to listen to your concerns and provide you with information for a variety of service providers, including publicly funded and private pay services.
Whether you are looking for long-term care services or supports for yourself or someone else, please give the ADRC number a call.