Partnerships are key to ETxADRC's success. Understanding the principle of non-duplication of services, we help where resources are lacking. But when others are doing a job extremely well, we simply partner with them to provide the best solutions for our consumers. ETxADRC is a network of state and local organizations working together in a coordinated manner to provide consumers with integrated access points to all long-term care supports and services.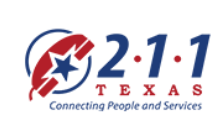 2-1-1 Texas: East Texas Region
Helps Texas citizens connect with the services they need. Whether by phone or internet, our goal is to present accurate, well-organized, and easy-to-find information on available local and state health and human services programs.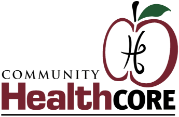 Community Healthcore
Serving as the mental health and intellectual and developmental disabilities governing authority for Bowie, Cass, Gregg, Harrison, Marion, Panola, Red River, Rusk, and Upshur counties. We help people and their families heal the consequences of mental illness. We also assist people with intellectual and developmental disabilities and their families in achieving maximum independence in all aspects of their lives and provide programs and services in the greater East Texas that help people lead lives free from addictions.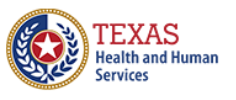 Texas Health and Human Services
Provides a comprehensive array of aging and disability services, supports, and opportunities that are easily accessed in local communities.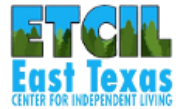 East Texas Center for Independent Living
We help people facing barriers related to their disabilities achieve full participation, greater independence, self-sufficiency, and involvement in their communities.
Workforce Solutions East Texas
Our mission is to improve the quality of life in this area through economic development by providing a first-class workforce for present and future businesses.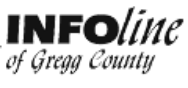 INFOline of Gregg County
A free Community Information and Referral Service, and a bridge between people who need assistance and the agencies that can address those needs.

ACCESS
Provides services in Anderson and Cherokee counties for people with brain and behavioral disorders. They work hand in hand with local organizations to assure a choice of effective, efficient programs and caregivers and to offer excellent services that enhance quality of life.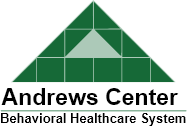 Andrew's Center
A non-profit, comprehensive mental health, intellectual and developmental disability center. Services are provided in a five-county area of East Texas (Smith, Wood, Rains, Van Zandt, and Henderson) to residents of these counties without regard to race, national origin, sex, age, religion, or disability.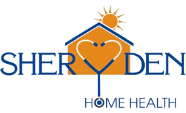 Sher-Den Home Health
The administrator and co-founder is a certified LSVT BIG Physical Therapist. He and his team of RN Case Managers, Physical, Occupational, and Speech Therapists specialize in the management of chronic medical conditions and rehabilitation. They treat patients, in the home, who are recovering from a recent surgery, injury, illness, or unexpected change in their personal health condition.

Texas A&M AgriLife
An educational organization helping Texans better their lives. Family and community health agents help people with health, wellness, nutrition, parenting, food preservation, and safety. Agriculture and natural resource agents work with farmers, ranchers, and homeowners on growing crops, food, and lawns. 4-H agents work with the 4-H youth program starting in Kindergarten through High School graduation and with adult volunteers helping youth.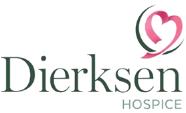 Dierksen Hospice
A licensed and accredited agency specializing in hospice care. There are three agencies in the bi-state area, located in Texarkana, AR, Texarkana, TX and Mt. Pleasant, TX. Combined, they provide quality care and compassion to over 16 counties. They accept Medicare, Medicaid, most private insurances, and self-pay.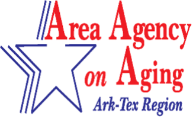 Area Agency on Agency Ark-Tex Region
Designated by the Health and Human Services Commission to coordinate services for persons 60 and above in a 9-county region. Ark-Tex advocates and assists the older population in living independent, meaningful, and dignified lives.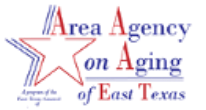 Area Agency on Aging of East Texas
Designated to coordinate services for persons in East Texas who are 60 or older, with particular attention to low-income, minority, older individuals, older individuals with limited English proficiency, and older individuals residing in rural areas.

Workforce Solutions Texoma
Provides employment related services to companies and individuals in Cooke, Fannin, and Grayson counties. Companies can benefit from job-matching services, labor market information, access to training grants, and other services. Individuals can access job leads, career information, assistance with training, or childcare and other services.
We understand that finding help for older adults and people with disabilities can be overwhelming. That's why we have Trained Specialists who will guide you to the right service options to help meet your needs. They are available to assist you Monday – Friday, 8 a.m. – 5 p.m. If you live within the 23 counties we serve, call the number below and follow the instructions.
then

Press 1

Press 1 again
Enter the ZIP Code of the person receiving care or assistance
After following these easy steps, your call will be transferred to our Trained Information and Referral Specialists who are ready to listen to your concerns and provide you with information for a variety of service providers, including publicly funded and private pay services.
Whether you are looking for long-term care services or supports for yourself or someone else, please give the ADRC number a call.