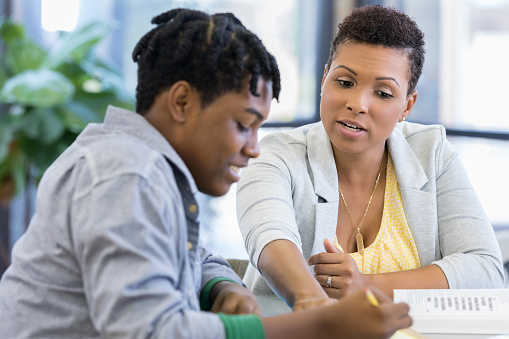 Benefits Assistance is offered to individuals who need
free benefits counseling from a trusted and unbiased source.
help finding and sorting through all the Medicare options available in Texas.
help paying Medicare premiums, co-pays and prescription medicines.
If you are eligible for Medicare, ETxADRC can help you enroll, find information, and provide counseling about options in your area. Our certified benefits counselors are specially trained to help you understand all the fine print to find and apply to a plan that works for you. They advocate for you with these programs and help you get the services you need.
ETxADRC services also
provide Medicare and Medicaid information and education.
help with original Medicare eligibility, enrollment, benefits, complaints, rights and appeals.
explain Medicare Supplemental (Medigap) insurance policy benefits and comparisons.
explain Medicare Advantage (Part C) and provide comparisons and help with enrollment and disenrollment.
explain Medicare Prescription Drug (Part D) coverage, help compare plans, and search for other prescription help for Texas residents with limited incomes statewide, and for general Part D assistance to beneficiaries in rural areas.
provide information about long-term care insurance.
You'll also receive help with the following programs. 
Medicare Saving Programs You can get help from your state paying your Medicare premiums. In some cases, Medicare Savings Programs may also pay Medicare Part A (Hospital Insurance) and Medicare Part B (Medical Insurance) deductibles, coinsurance, and copayments if you meet certain conditions.
If you have income from working, you still may qualify for these 4 programs even if your income is higher than the income limits listed for each program.
Qualified Medicare Beneficiary (QMB) Program a state program that helps pay Part B premiums for people who have Part A and limited income and resources.
Specified Low-Income Medicare Beneficiary (SLMB) Program a state program that helps pay Part B premiums for people who have Part A and limited income and resources.
Qualifying Individual (QI) Program a state program that helps pay Part B premiums for people who have Part A and limited income and resources.
Qualified Disabled and Working Individuals (QDWI) Program helps pay the Part A premium. You may qualify if any of these apply to you:
You're a working disabled person under 65
You lost your premium-free Part A when you went back to work
You aren't getting medical assistance from your state
You meet the income and resource limits required by your state
If you qualify for the QMB program, SLMB, or QI program, you automatically qualify to get Extra Help paying for Medicare drug coverage.
The Low-Income Subsidy (also called "Extra Help") is a program to help people with limited income and resources pay Medicare prescription drug program costs, like premiums, deductibles, and coinsurance.
Medicare Preventive Services
Medicare pays for many preventive services to keep you healthy. Preventive services can find health problems early, when treatment works best, and can keep you from getting certain diseases. Preventive services include exams, shots, lab tests, and screenings. They also include programs for health monitoring, and counseling and education to help you take care of your own health.
If you have Medicare Part B (Medical Insurance), you can get a yearly "Wellness" visit and many other covered preventive services. Whether it's online, in person, or on the phone, Medicare is committed to helping people get the information they need to make smart choices about their Medicare benefits.
Do you need assistance signing up for Medicaid, Food Stamps, TANF, or CHIP or renewing for any of these programs?
The East Texas Aging and Disability Resource Center can help!  We have Your Texas Benefits kiosk located at the Community Connections Building at 501 Pine Tree Road in Longview. An appointment must be made to be screened for services and assistance.  The following information is required to complete the process:
NOTE: Bringing all information does not guarantee eligibility.
1. Identification for yourself, spouse and/or partner, whether married or living together, and all your minor child(ren). Bring one of the following items.
Valid ID Card
Birth Certificate(s)
Valid TX Driver's License / Permanent Resident Card
Passport / Voter ID Card
2. Proof of Income (If spouse and/or partner's income used he/she must schedule an appointment to sign paperwork). Bring all the following applicable items.
4 Consecutive Most Recent Pay Stubs
Child Support
Social Security (Award Letter)
Worker's Compensation
Unemployment
TANF Benefits / Other Income
3. Proof of Address Bring one of the following items. (Documents must be current with physical address)
Driver's License
Utility Bill
Rent / Lease Agreement
Mortgage Statement
House Title
Property Tax Statement
Bank Statement
Letter From Home Owner / Tenant Responsible
4. Letter of Support and Identification of Supporter
The letter must be written by the person providing room and board and/or assistance to pay for household bills and personal items. The letter must be signed, dated, and include a current phone number where we can contact the supporter.
We understand that finding help for older adults and people with disabilities can be overwhelming. That's why we have Trained Specialists who will guide you to the right service options to help meet your needs. They are available to assist you Monday – Friday, 8 a.m. – 5 p.m. If you live within the 23 counties we serve, call the number below and follow the instructions.
then

Press 1

Press 1 again
Enter the ZIP Code of the person receiving care or assistance
After following these easy steps, your call will be transferred to our Trained Information and Referral Specialists who are ready to listen to your concerns and provide you with information for a variety of service providers, including publicly funded and private pay services.
Whether you are looking for long-term care services or supports for yourself or someone else, please give the ADRC number a call.