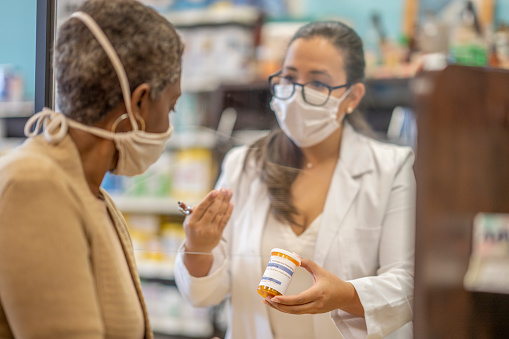 Medication can be expensive and no one should have to choose between paying for their medication and other necessary expenses such as food. The following links are offered to help you learn more about benefits that can help you with your medications.

The Texas Department of State Health Services offers a list of patient assistance programs to serve as possible resources for citizens of Texas. Access to drug coverage has become an important concern. Drug costs continue to rise and represent a significant out-of-pocket expense for many older people.

Benefits Check Up is a free service of the National Council on Aging (NCOA), a nonprofit service and advocacy organization in Washington, DC. Over 2,000 federal, state, and private benefits programs are available to help, but many people don't know these programs exist or how to apply. Benefits Check Up asks a series of questions to help identify benefits that could save you money and cover the costs of everyday expenses.

The Partnership for Prescription Assistance helps qualifying patients without prescription drug coverage to get the medicines they need for free or nearly free. Their mission is to increase awareness of patient assistance programs and boost enrollment of those who are eligible.

Medicare prescription drug coverage (Medicare Part D) pays some of the costs for prescription drugs at participating pharmacies in your area. Since January 1, 2006, everyone with Medicare has been eligible for this coverage, regardless of income and resources, health status, or current prescription expenses. The Texas Department of Insurance program is voluntary and can be especially helpful for people who have high drug costs and no drug coverage.

At Medicare.gov you can find plans that cover drugs with a general search that only requires your zip code. A personalized plan search requires your zip code and complete Medicare information. This page is secured to protect your personal information. If you don't want to enter your Medicare information, you may use the general search option.
In addition to these sites, you may qualify for discounts directly from your drug manufacturer. For direct assistance, ask your pharmacist if the drug company offers any help with prescription costs or you can contact the drug company directly.
We understand that finding help for older adults and people with disabilities can be overwhelming. That's why we have Trained Specialists who will guide you to the right service options to help meet your needs. They are available to assist you Monday – Friday, 8 a.m. – 5 p.m. If you live within the 23 counties we serve, call the number below and follow the instructions.
then

Press 1

Press 1 again
Enter the ZIP Code of the person receiving care or assistance
After following these easy steps, your call will be transferred to our Trained Information and Referral Specialists who are ready to listen to your concerns and provide you with information for a variety of service providers, including publicly funded and private pay services.
Whether you are looking for long-term care services or supports for yourself or someone else, please give the ADRC number a call.