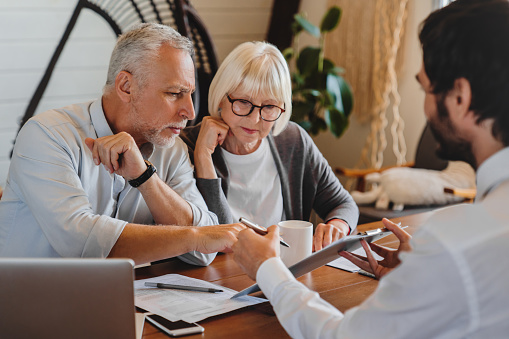 Housing Modifications Resources
Affordable Housing Modifications List
BH ContractorHHS approved home modification contractor.Counties Served: Gregg, Panola, Rusk, and Upshur (call for additional counties served). Contact Person :  Bryce Hayes       Phone: 903-617-8800.
• THMS CONSTRUCTION
Registered State of Texas Medicaid provider, enrolled and approved to provide long-term services and supports (LTSS)*.  Approved to provide products and services to most Health Maintenance Organizations (HMO's), health insurance providers, and other organizations providing services to individuals with disabilities, operating in Texas. This includes Medicaid and Medicare members in all managed care service areas. They offer services for Star, Star+Plus, Star Kids and CHIP programs. In addition, they are Certified Home Assessment and Modification Professionals (C.H.A.M.P.), providing home modifications and products.
Phone#  (866) 217-2202        Email – Info@Thms-Texas.Com
Affordable Housing Inventory List by County
There is no universal standard for accessible housing.  So, be sure to verify with apartment managers that the apartment is accessible for a resident with a physical disability such as use of a wheelchair due to limited mobility issues which will require widened doors, lowered cabinets, etc.
It's worth the effort to view the apartment in person to ensure that all your specific requirements are met such as accessibility characteristics, and feelings of safety and comfort in surrounding the neighborhood.
Obtain crime statistics for the neighborhood and specific apartment complex that you are considering.  You can obtain this report from your local police department.
Budget wisely.  Know your upfront costs, such as deposits, pet fees, and administration/application fees.
Consider renter's insurance to cover your valuables.
If you are interested in a property that has a waiting list, then we recommend you should get on the list as soon as possible.  It is very hard to find safe and accessible housing for older adults and the disabled.  Being on the waiting list doesn't obligate you to sign a lease; it provides you with more opportunities.
Always call or go by in person to the property to inquire about current pricing and availability- rates can change weekly! Remember to put your best self forward. Not only are you interviewing the Property Managers, but they are interviewing you as well!
https://hhs.texas.gov/ 
This website directs you to the new Health and Human Services (HHS) website which replaced the DADS website as of Sept. 1, 2017. So the information you used to find on the DADS website has moved to the HHS website. 
This website is for tenants and landlords. This site allows you to enter your preferred city, state, and zip code to locate Section 8 rentals. 
www.tdhca.state.tx.us/texans.htm 
When visiting the website, go to "Rent Help" and click on "Find Reduced Rent Apartments". From there, you can find affordable apartments according to your specific area. 
www.hud.gov 
When visiting the website, go to Resources tab, and click on the first resource (Affordable Apartment search). 
www.catholiccharitiesfortworth.org 
When visiting the website, go  to Programs and then you will see several housing sites (CASA and NuestroHogar). These programs are for low income elderly and disabled persons aged 62 and older. 
www.newlifestyles.com 
Website for senior living, care options, senior products and services in your area. 
www.housing.longviewtexas.gov 
This is the city of Longview's website. They don't have public housing, only Section 8 choice vouchers along with several other special programs. You must apply in person. 
www.publichousing.com 
This affordable housing network allows you to type in a location and pull up affordable housing in your area. 
We understand that finding help for older adults and people with disabilities can be overwhelming. That's why we have Trained Specialists who will guide you to the right service options to help meet your needs. They are available to assist you Monday – Friday, 8 a.m. – 5 p.m. If you live within the 23 counties we serve, call the number below and follow the instructions.
then

Press 1

Press 1 again
Enter the ZIP Code of the person receiving care or assistance
After following these easy steps, your call will be transferred to our Trained Information and Referral Specialists who are ready to listen to your concerns and provide you with information for a variety of service providers, including publicly funded and private pay services.
Whether you are looking for long-term care services or supports for yourself or someone else, please give the ADRC number a call.