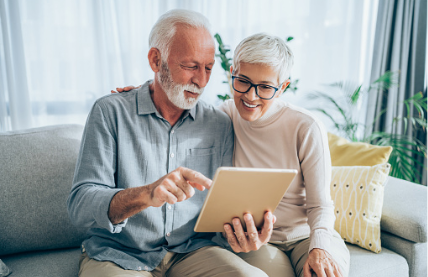 Texas Health and Human Services contracts with local Area Agencies on Aging (AAAs) across the state to provide services to anyone 60 and older – and their caregivers – to access these types of services:
Finding and accessing community resources, programs, and services
Understanding Medicare and other federal benefits
Coordinating short-term services for people who are recuperating at home after a
health care crisis
Providing support to people who care for an older person or someone with a disability
Educating people and offering advice about insurance issues, benefits, and consumer
problems
Providing meals at home or in group settings
If you are age 60 or older or care for a person who is older, AAA services may be for you. Help also may be available to grandparents who are raising grandchildren.
Priority is given to people with the greatest economic and social need. This group includes:
People who are minorities with low incomes
People who live in rural areas
People with limited English proficiency
People with Alzheimer's disease and related disorders
People at risk of being placed in a nursing home or other long-term care facility
Federal Programs for Older Texans
Eligible older Texans may qualify for federal and state programs that pay benefits, pay health care costs, or provide food. If you want to sign up for one of these programs, visit the sites below to find out if you might be eligible or to apply for benefits.
Medicaid

provides health coverage to eligible low-income adults, children, pregnant women, and people who are older or who have disabilities. Each state has its own rules about who's eligible, and what Medicaid covers. Some people qualify for both Medicare and Medicaid. To find out if you might be eligible for Medicaid in Texas, visit the

Your Texas Benefits website.

Medicare is our country's health insurance program for people age 65 or older. People younger than age 65 with certain disabilities or permanent kidney failure can also qualify for Medicare. The program helps with the cost of health care, but it doesn't cover all medical expenses or the cost of most long-term care.

Social Security

pays a monthly benefit to older Americans, workers who become disabled, and families in which a spouse or parent dies. When you retire, your Social Security payment is based on your average earnings over your working career. If you are determined to be disabled, your benefit is based on the amount of income on which you've paid Social Security taxes.

Supplemental Security

Income

(SSI) pays monthly benefits to people with limited income and resources who are disabled, blind, or age 65 or older. Some of your income and your resources are not counted when deciding whether you're eligible for SSI. Your house and your car, for example, usually don't count as resources.
We understand that finding help for older adults and people with disabilities can be overwhelming. That's why we have Trained Specialists who will guide you to the right service options to help meet your needs. They are available to assist you Monday – Friday, 8 a.m. – 5 p.m. If you live within the 23 counties we serve, call the number below and follow the instructions.
then

Press 1

Press 1 again
Enter the ZIP Code of the person receiving care or assistance
After following these easy steps, your call will be transferred to our Trained Information and Referral Specialists who are ready to listen to your concerns and provide you with information for a variety of service providers, including publicly funded and private pay services.
Whether you are looking for long-term care services or supports for yourself or someone else, please give the ADRC number a call.